The TKWB Toolkit contains software applications designed to facilitate use of the TKWB. Examples include but are not limited to SITTI (Système Iconographic de techniques traditionnelles et innovantes / Iconograrphic System of Traditional and Innovative Techniques), which allows users to record the memory and values of specific places to be preserved; and E-scapes, for the creation of augmented-reality presentations of historic cities and landscapes, nature reserves and archaeological sites, museums and monuments. Tools in the TKWB Toolkit (and relative upgrades) will be available for purchase to individuals and businesses, non-profit organizations and public agencies that wish: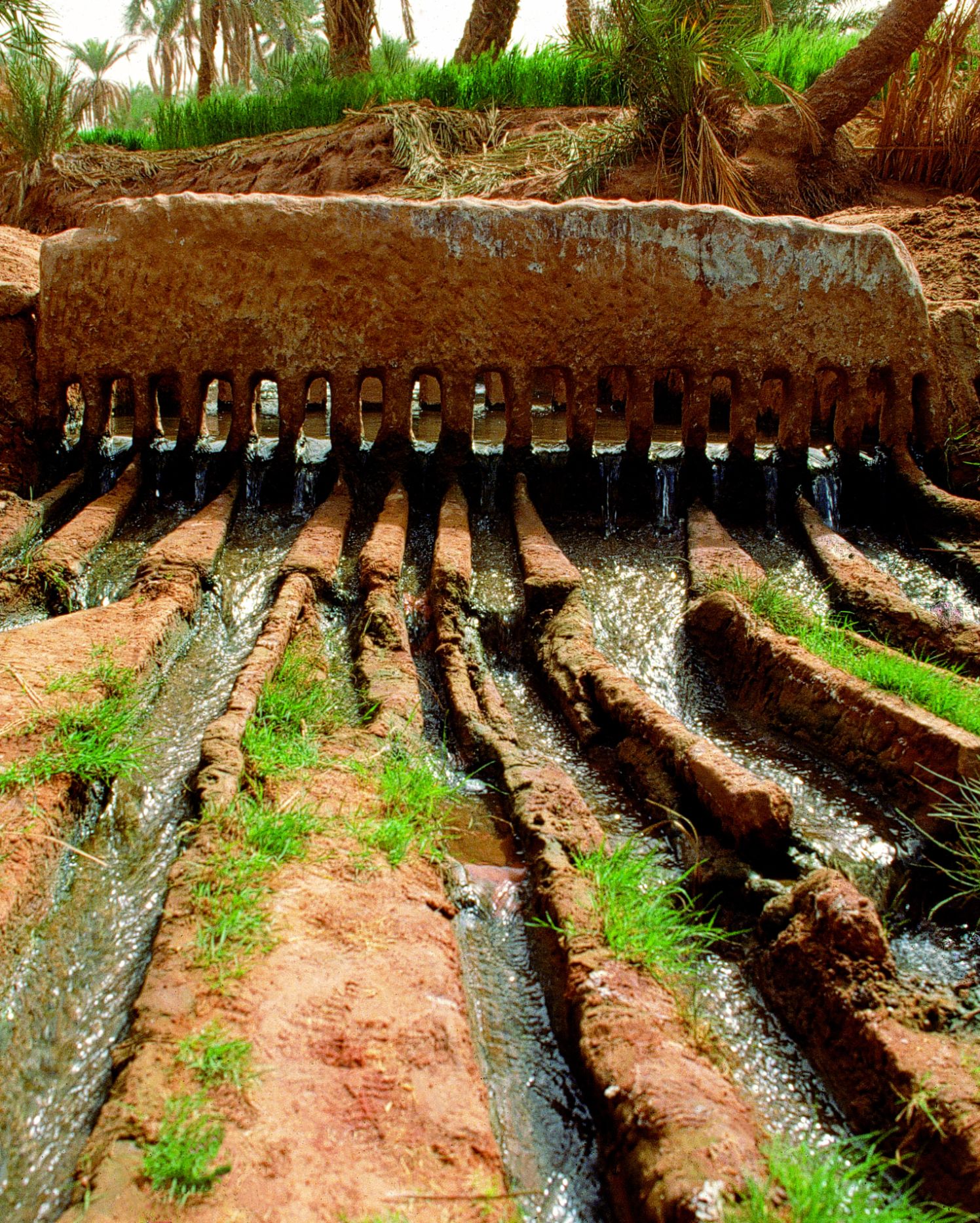 To define the characteristics of traditional knowledge;

To define the characteristics of traditional knowledge;

To study the criteria according to which traditional knowledge should be classified;

To draw up an inventory of traditional knowledge in their geographic area and indicate the successful techniques;
To assess the different uses of traditional techniques by adopting modern technologies;
To facilitate communication concerning material and immaterial heritage;
To increase organizational capacity at cultural heritage sites;
To create destinations and itineraries for geotourism.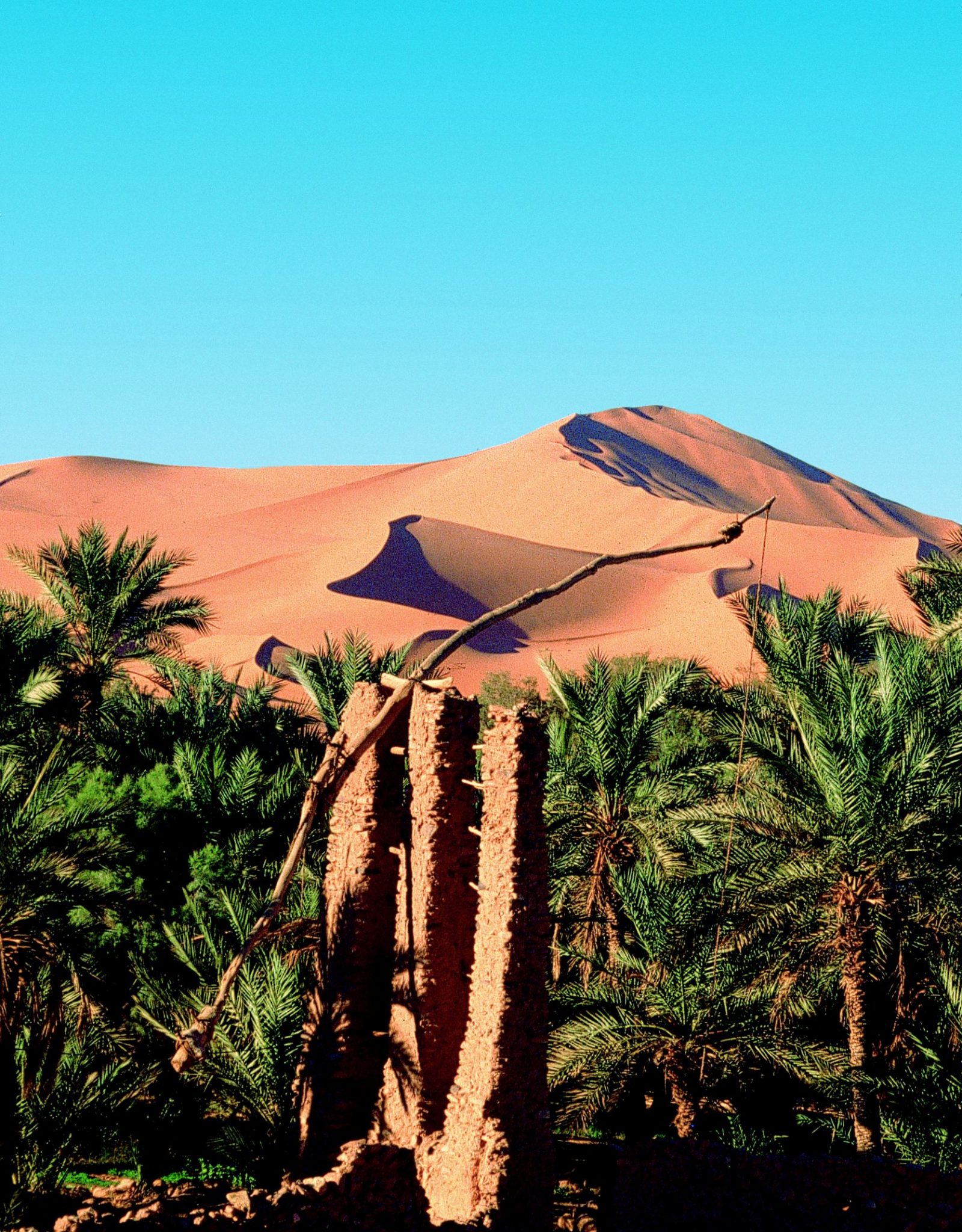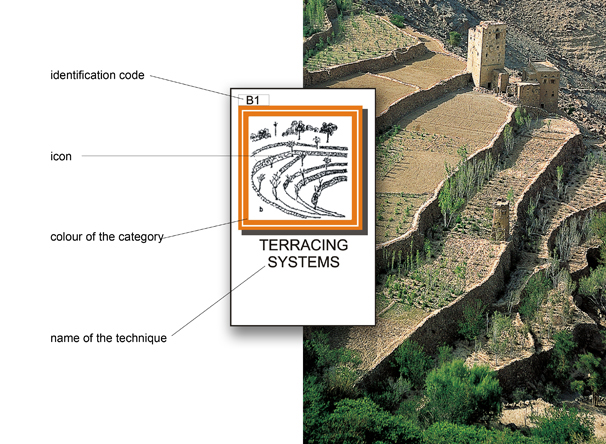 SITTI is a technical operating system through which all the information being studied is systematically managed. The iconographic system for the cataloging of the human legacy of traditional knowledge, subdivided into categories and functional types, allows to form a visual picture of the knowledge and techniques that have contributed to create an ecosystem and to predict future scenarios. SITTI is not a container of undifferentiated data and evidence, it is an advanced tool that adapts well to different thematic analyzes and the needs of different operational contexts, forming a reference scheme and a stimulus to recognize and evaluate existing knowledge. SITTI allows to evaluate the changes in the ecosystem in relation to the disappearance or re-use of traditional techniques and to the development of a variety of possible scenarios.
The system is based on an iconographic system that has been created to simplify the identification of the techniques and their use. The icons have been grouped into 7 thematic categories:
A – Silviculture, breeding, hunting and harvesting
B – Agriculture
C – Water management
D – Soil and environment protection
E – Settlements, architecture and movable handworks
F – Energy and resources management
G – Social organization, art and spirituality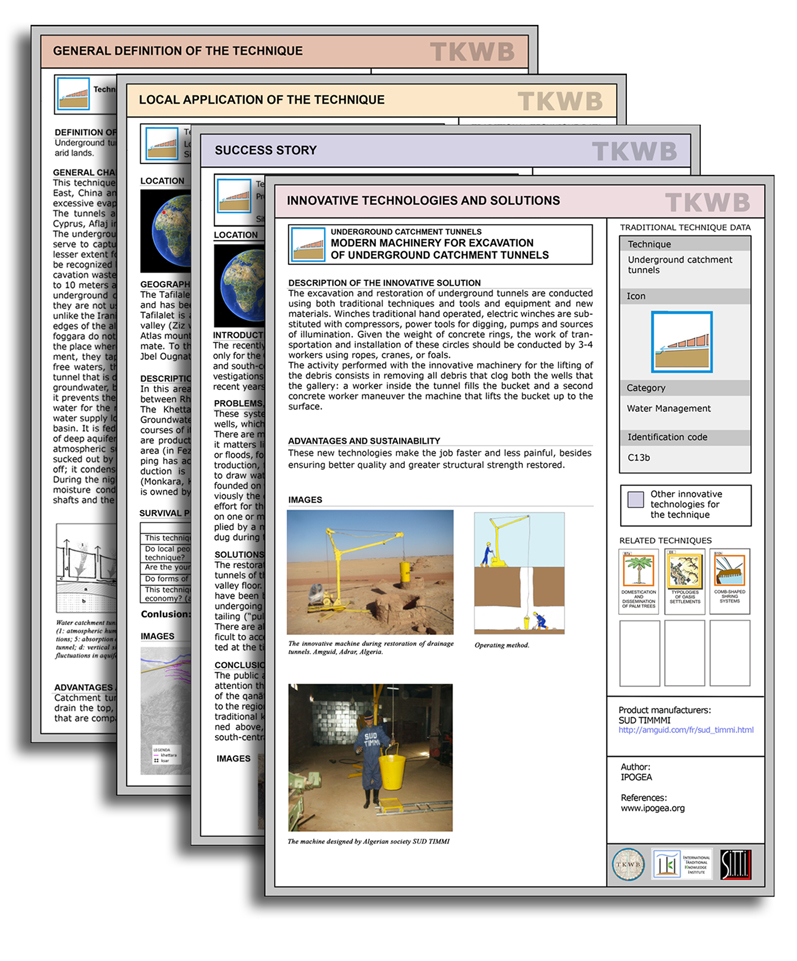 TKWB consists of a set of standardized forms that gather data, images and information on techniques, its applications in the world, on their degradation and possible innovative reinterpretations.
The forms are of four types:
Form 1 – General description of the technique – This is the form that explains the technique in general terms: each technique is associated with an icon of the SITTI iconographic system. 
Form 2 – Local application of the technique – This form explains the application's variants of a technique in a given place.
Form 3 – Success story – The form illustrates and describes a successful project in a given place where have been used or retrieved one or more traditional techniques.
Form 4 – Innovative technologies and solutions – This is the form that illustrates a new solution that incorporates the principles of a traditional technique, reinterpreted using new technologie.