The "Maria Nobrega Foundation" and ITKI , Mrs. Elizabeth Nobrega Tsakiroglou , together with the International Chairman of the Maria Nobrega Foundation and the Founder of ITKI Austria, Andreas Salvator Habsburg-Lothringen launched the "City of Ponds" project.
The history of Gmünd, Lower Austria is important since it was divided due to the peace treaty of Saint Germaine en Laye. In 2018 the "Pond City" of Austria left it's local idyllic life and appeared on the Internet with its charming pond promenade.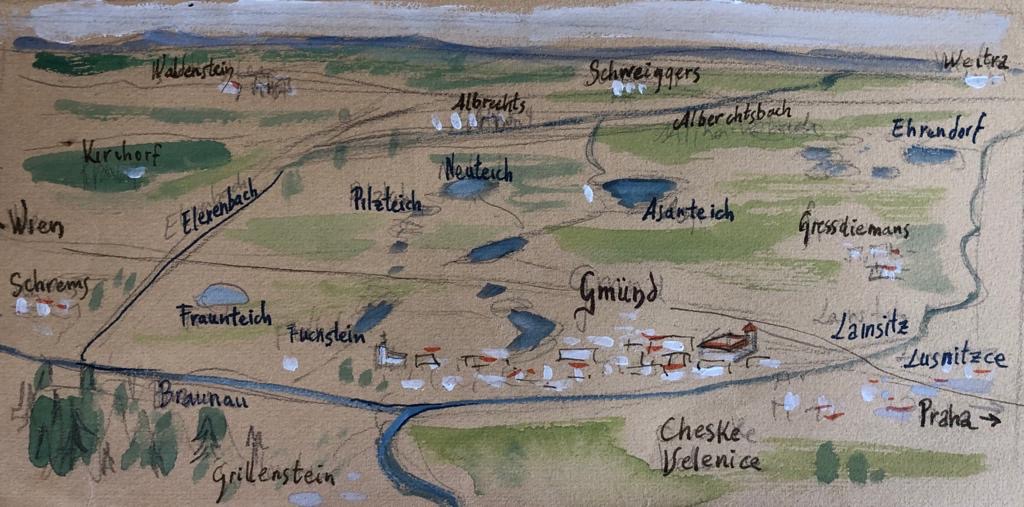 It is a man-made landscape with a long history of pond construction and carp cultivation.
A pond represents and reflects the successful symbiosis between nature and man. It is a waterbody were precipitation is temporarily stored.
The aquaculture centers are "putting the table" for wildlife due the stocking activity of fingerlings to grow out commercial sized fish. Many species are feeding on them so the ponds have a multi functionality and that is the reason why ponds are so important. The traditional knowledge of men, the quiet reaction of elements, exchange of chemistry, light and temperature are necessary to produce the natural food chain.
The chain of ponds built in 15th century was not only constructed as food supply but also a flood protection.